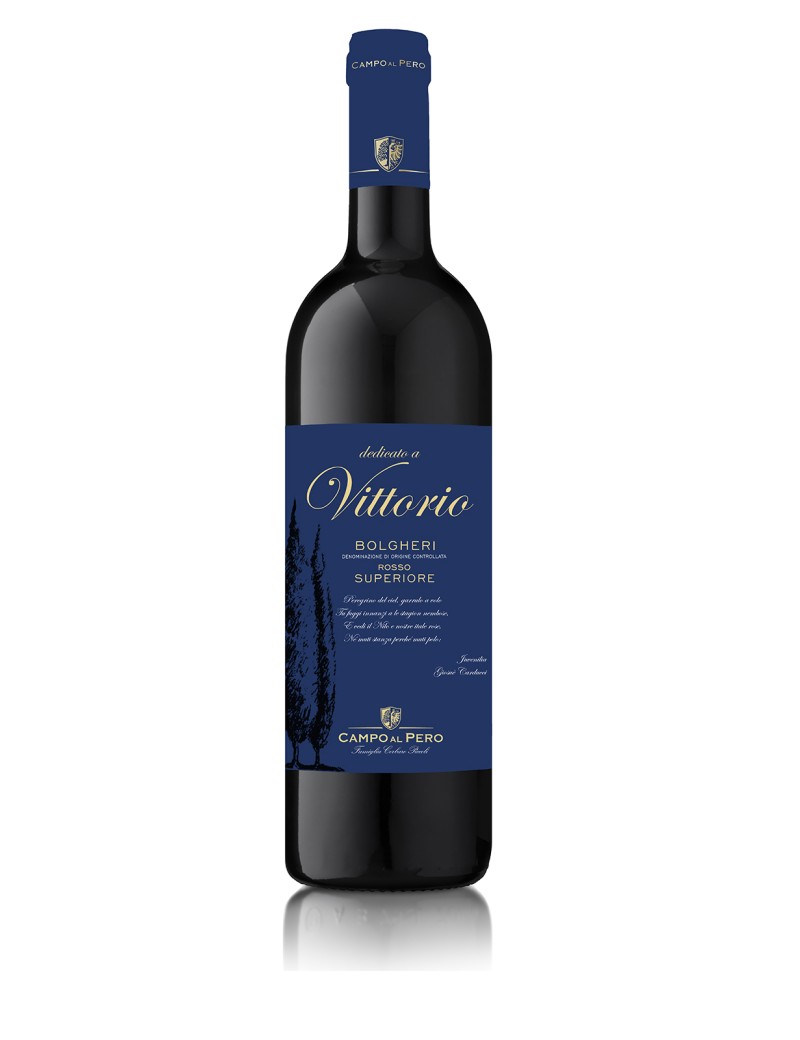  
DEDICATO A VITTORIO
It has an intense ruby red color, while the nose has aromas of small black fruits and sweet spices. It has a balanced and elegant taste with a good persistence and good tannic endowment
Can I exchange a purchased product?
(CLICK HERE)
I received a damaged or failed product: what should I do?
(CLICK HERE)
When will I receive my refund?
(CLICK HERE)
Production area: Bolgheri (LI).
Grape varietals: 100% Merlot
Training system: spurred cordon.
Harvest: from our historic vineyard Campo al Pero, the Merlot grapes are hand picked and selected and then brought to the winery ready for vinification.
Vinification: alcohol fermentation is done with selected yeasts at a controlled temperature and left in contact with the skins for about three weeks; malolactic fermentation takes place in barrique.
Ageing: after fermentation, the wine ages in small oak barrels for about 16 months and then completes the process with another 10 months in the bottle.
Characteristics: it has an intense ruby red color, while the nose has aromas of small black fruits and sweet spices. It has a balanced and elegant taste with a good persistence and good tannic endowment.
Food pairings: game, stewed tripe, grilled red meats and long-aged cheeses.
Service temperature: 18° C.
Ageing potential: 7 – 10 years.
Alcohol by Volume: 14.5%.
Available sizes: 0.75 lt, 1.5 lt.
No customer reviews for the moment.
history
Customers who bought this product also bought:
DORIANAE
It has an intense ruby red color, with hints of spirited red fruit, blackberries and...
CAMPO AL PERO
It has a deep ruby red color with many violet reflections and presents complex and harmonious...
ZEPHYRO
It presents itself with a very deep ruby red color, with a floral bouquet of cherry, black...